Help w/my boys hair...
rams2gether
Registered Users
Posts: 64
Hi-my boys are 4 and 6 and they are curlies :toothy7:
Well, the one on the left((4yr old)) has fine hair like me and the one on the left ((6yr old)) has very thick coarser hair. I have been using the clear la bella on their hair and I really do not like it at all. They are too young to not mess w/their hair too much and it flakes up sooo bad. Any ideas on what may be a better gel or whatev?
Right now, I am wetting their hair before school and then applying GENEROUSLY the La Bella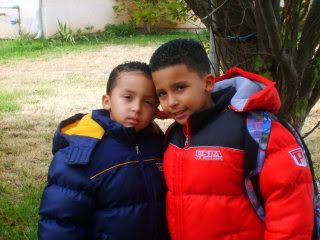 3a/b ish
http://public.fotki.com/Rams2gether/
pw: curlyq:toothy7:
Leave a Comment