If you are doing braided styles...
wavezncurlz
Registered Users
Posts: 1,814
How do you keep your child still?
Mine is so squirmy! She's 3 and a live wire. I don't even do elaborate styles - only puffs and twists. How do you guys get your girls(or boys) to sit for long periods of time to do such cute braided styles. TV works for a short time but she's so interested in interacting with the shows it's frustrating to work with a moving head.
Interestingly, she sat still for my sister in law for her to do these braids - she won't even try for me...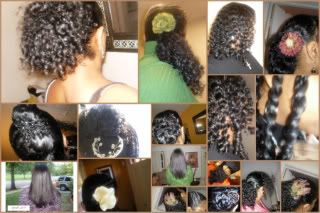 [
mini-album w/ various styles for the past 10 years of natural hair:
http://s29.photobucket.com/albums/c252/wavezncurlz/hair/
password: curlzorwavez
Leave a Comment