A new NaturallyCurly is on its way!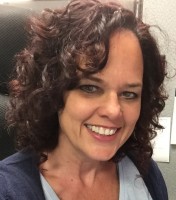 Gretchen
Administrator
Moderators
Posts: 10,840
Curl Virtuoso
We will soon unveil a new look, feel and more of what you want from the world of curly hair, and you are among the first to know.
Please pardon our progress. This unveiling is the first phase of a long list of enhancements and improvements happening over the next month, making the site more dynamic and customizable for you!
Enhancements include
* dynamic publishing of features (more features, reviews and news more often)
* curly categories that speak directly to the needs and desires of teens, mature curlies, different hair types and more
* improved search capabilities
* personalization tools making it easier for you to customize content you want to read, create your own salon and product reviews or upload a "curlatar" picture for your user profile
CurlTalk's layout and functionality will remain the same for now.
Your CurlTalk user name and password will allow you access to any and all special site features across NaturallyCurly.com.
Note: As we prepare for the site launch, we have temporarily disabled the ability to add new salon and product reviews. In the meantime, if you have a salon review to add, please email it to
[email protected]
with "Salon Review" as the subject line. Remember to include the salon's name, address, phone number, and the stylist about whom you're writing, as well as the actual review.
Please send product reviews to
[email protected]
with "product review' in the subject line. Include the brand and name of the product, the number of curls you wish to award the product, and your review.
Thanks so much for understanding.
Check out the new site later this week and tell us what you think!

Gretchen
NaturallyCurly.com co-founder
3A

You are beautiful!