Before and after pics of CG for 3 months!
melaroo
Posts: 5
Registered Users
Hi! My friend introcduced me to CG about 3 months ago when I was having a moan about having to straighten my hair every day only for it to frizz up and me have to tie it back. I HATED my hair!
So, I cut out sulphates and sillicones. I co-wash but use a non sulphate shampoo about once a week. I am struggling to find a product I like that is CG friendly and available in the UK though. I have some Boots Naturals Curl serum which is not that great. I think my hair would prefer something more creamy. I've tried gels but they dry my hair out. So at the moment I am using a leave in conditioner and then a leave in hair moisturiser from Lush which I am not even sure is CG
https://www.lush.co.uk/search/results/?term=r+and+b
It has become more curly. But what I am finding is that I have tight curls underneath (the new growth) but it is wavy on top. I wonder if that is due to years of straightening/chemically colouring and maybe it will benefit from a good cut now.
I have just used Lush Henna caca rouge on my hair too which hasmade it so lovely and shiny!
Before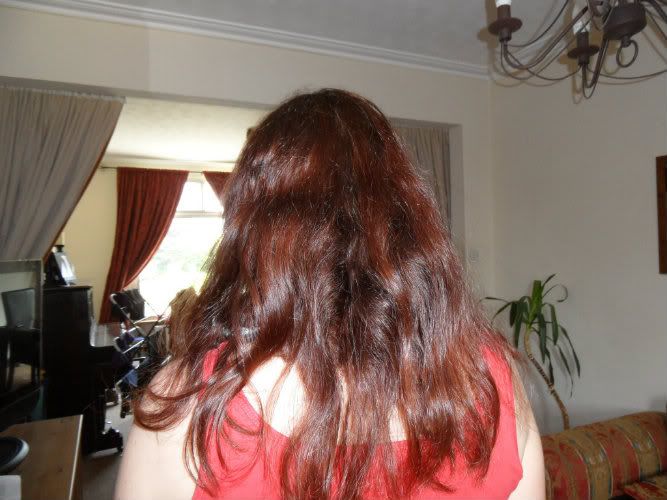 After
Leave a Comment