Aloe Vera & Pectin Jelly Recipe & Results
This morning I made a natural hair jelly with aloe vera juice & pectin. The recipe was:
1 1/2 cups of aloe vera juice
1 1.59oz packet of
instant
fruit pectin
2 tsps honey
1 tsp EVOO
I put the pectin into a bowl and slowly added aloe vera juice to it, stirring as I went along. I then added the honey & EVOO and mixed that in. The texture is similar to KCCC. No cooking or heating of anything is necessary.
I was going to apply it by scooping some out with my fingertips and applying it to sections but the consistency wouldn't allow me to do it without making a mess. I ended up putting it in the palm of my hands, rubbing together and smoothing over sections. I diffused my hair because I didn't want to air dry in case the gel was flaky. It wasn't.
Pros:
Nice definition
Very little shrinkage
Easy to make
Relatively cheap to get ingredients
Didn't need to use a lot of product for good results
Cons:
Consistency made application slightly difficult at first
Extreme hold (for me)
Requires refrigeration
Things I may do different next time:
Use less honey for a softer hold
Use less aloe vera juice to maybe have a slightly thicker jelly
Results: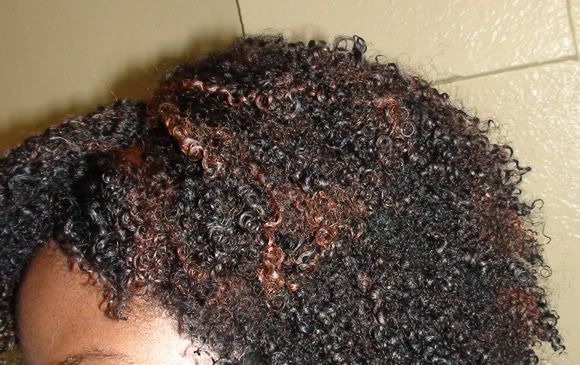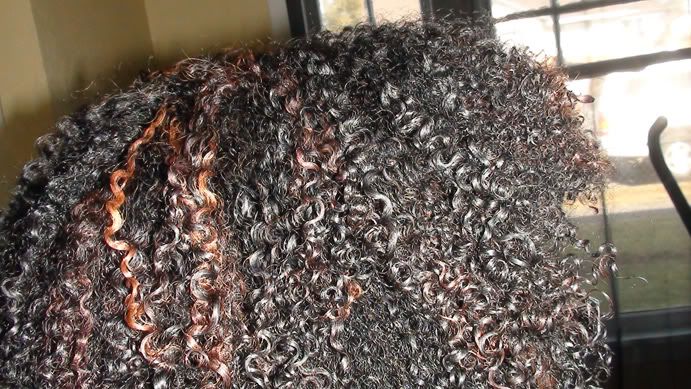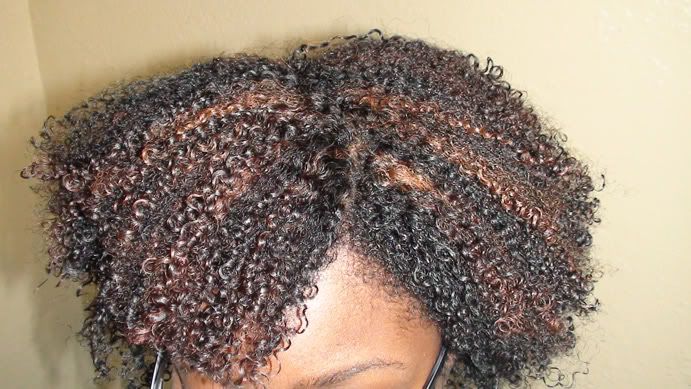 And here is how the gel looks:
I'm still working out the kinks but all in all I am pretty pleased with my results. I could prob get 7 day hair from this.
Leave a Comment