Hello! New, do I belong here?
WavesNC
Registered Users
Posts: 9
Hi, I've been at this CG all week, and I'm a little leery to post, there is so much info to go through!
I did read the book and the newbie info and livecurlylivefree.....
I think I am a wavy....not sure which pattern though, because right now I have a short layered cut. I've been a person who thought they had straight hair that wouldn't co-operate most of my life!
So I ditched the shampoo, I've been co-washing with BBMM, and I think I over did it on treatments.
My hair is so dry because I color/high light (early gray!) and blow dry/flat iron.
Of course since CG, only the diffuser, and a little iron up front.
But anyhow, I did a milk/egg pack, then the next day I did a lemon rinse after putting coconut oil in, and today I did a clarifying baking soda cowash with ACV rinse, and my hair looks terrible! I don't know if I overdid it or not, I will just co-wash and condish the rest of this week and see.
Anyhow, some pictures from before the crazy kitchen treatments!
I have very fine hair that is damaged and porous.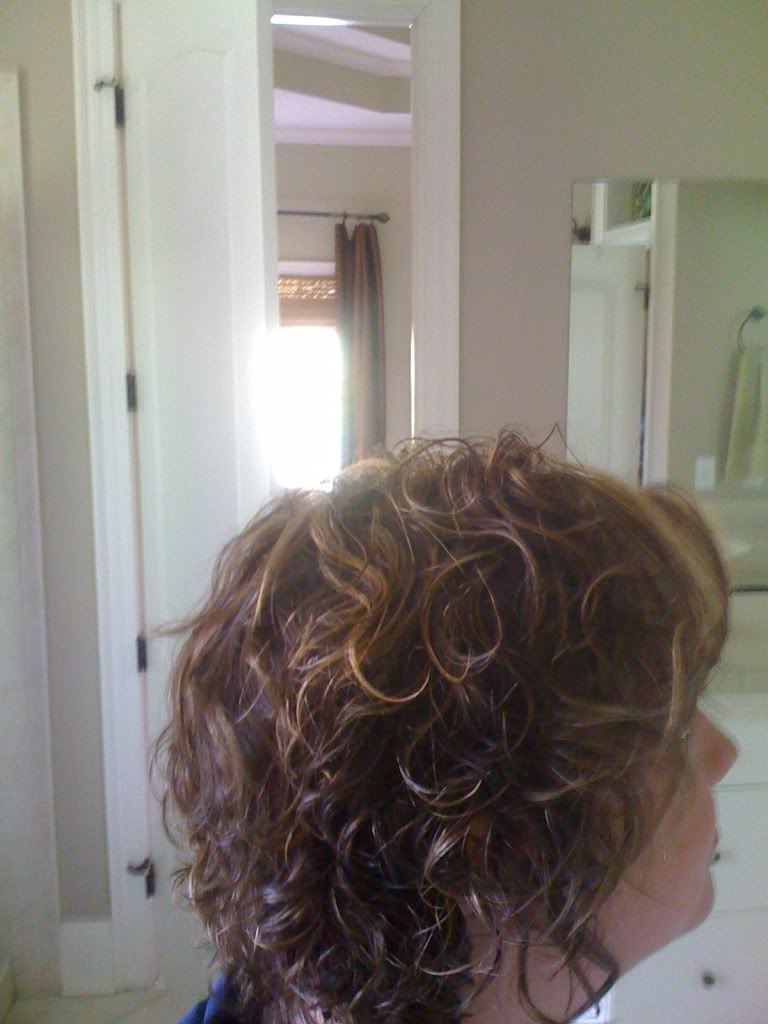 Leave a Comment