what colour goes with X eyes?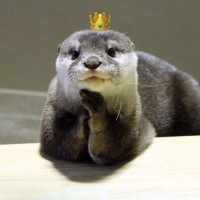 rouquinne
Registered Users
Posts: 13,737
Curl Connoisseur
okay, here's a repost of info i put here a couple of months ago in response to a question from Gretchen.
let's hope the system doesn't eat this one!
if you have
Blue eyes
try - lilac, lavender, shades of brown, camel and taupe; pink is the new shade for spring, make sure you find one that doesn't make you look albino or teary.
if you have
Green or Hazel eyes
try - pinks [again, be careful of the tone], darker purples like eggplant, deep mauve and plum, darker blues are better than light ones, but avoid them if you have blue stripes in your irises.
if you have
Brown eyes
try - any shade of brown lighter or darker than your own eyes [i have to wear VERY DARK browns!], peach, steel blue, steel gray, dark purples [light ones could give you that albino look].
these are the shades that work BEST, but the nice thing about makeup is that you can experiment with other colours for fun!
enjoy!
Leave a Comment