dress styles for an apple shape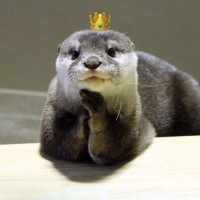 rouquinne
Posts: 13,734
Registered Users
Curl Connoisseur
a dear friend of mine has a charming 13-year-old daughter. she's into horses and dogs and Apple computers and wants to learn to sew.

a few times last year, her dad brought her over and we sewed some bedding items for her room and made a blanket for her horse.

she is graduating grade school this year and would like to make her own dress. so in a few weeks, she and i are going pattern shopping.

Claire is an apple shape, and i have NO idea what style of dress would be suitable for her. she wants strapless, her parents have both put the kibosh on that (i agree with them).

i've watched enough of What Not to Wear to know that i need to do something to give her the illusion of a waist, but other than that, i'm not sure what direction to go.

could the fashionistas help me out? i'm at a loss...
Leave a Comment