New ads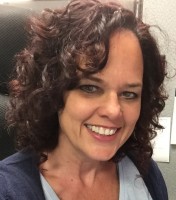 Gretchen
Administrator
Moderators
Posts: 10,840
Curl Virtuoso
Hello dear community!

I want to offer you some inside info on some new advertisements that will soon be appearing here on CurlTalk. They will be banner ads that will appear underneath the first post of all threads on most, but not all, forums.

As NaturallyCurly grows, so do our revenue needs — I'm sure you can all understand that.

As you continue to help us share news of NaturallyCurly via our share buttons above and via your social media sources, we'll increase traffic and ad impressions, which will allow us to add more wonderful features to the site (like a wiki and blogging for everyone!) — we have tons of great ideas but need additional resources to implement them.

Together, we can really make Naturallycurly THE place to be!

Gretchen
NaturallyCurly.com co-founder
3A

You are beautiful!