Brushed hair! Anyone brave enough to show us yours?

Brio
Registered Users
Posts: 1,432
OK, it's way too late at night. I'm being silly. I should be in bed, but I'm not. I've been playing with my hair, attempting to do some up do's. Since my hair was sort of disheveled anyway from the attempted bun, I pulled out the hairbrush and totally made a bush.
Anyone else is a silly mood and want to share your photos? Or am I the only person willing to embarrass myself?????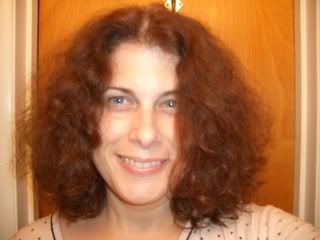 [SIGPIC][/SIGPIC]
Frizz Happens!
my Fotki hair journey/experiment diary PW is brio (and I really need to update it!)

3A hair; coloring with henna/indigo since July 2009; normally follow the CG method. Still searching for my HG products!

Leave a Comment