Loew-Cornell brushes on sale at Hofcraft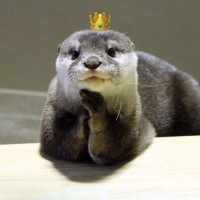 rouquinne
Posts: 13,737
Registered Users
Curl Connoisseur
every time someone asks me about makeup brushes, especially for eye shadow, i tell them that i use artists' brushes, and that i don't buy specialty makeup brushes.
my favourite eye shadow brush is Maxine's Mop from Loew-Cornell and since Michael's craft stores in Canada don't carry them any more, i buy them online at
Hofcraft.com
the list price for these brushes is pretty low to start, but right now, they are on sale at 40% off. this makes the 1/4 inch brush $1.95 and the 3/8 inch brush $2.37!!!!
these are natural hair brushes and last a long time if you take care of them.
enjoy!
Leave a Comment