Ingredient questions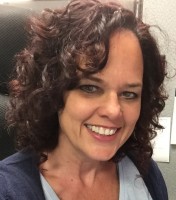 Gretchen
Administrator
Moderators
Posts: 10,840
Curl Virtuoso
Hey gals,
I know you all miss having those great articles from our curly chemist. Well, drumroll....., she's coming back! This time she'll write a column, answering your questions.
To get her started, please forward me questions you might have relating to ingredients in hair care products. Not so much botanical ingredients, though. We've got other freelancers for that.
Anyway, email me at
[email protected]
and we'll get them to her.

Gretchen
NaturallyCurly.com co-founder
3A

You are beautiful!
Leave a Comment