CurlTalk
hair pictures

Robin-in-FL
Posts: 1,731
Registered Users
I realize I have not ever put a hair picture, so here you go:
Now (henna, BSL, long layers, a little messy but that's normal)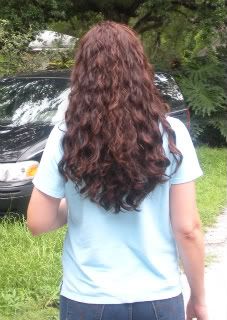 And here is one from before my "big chop". Haircut day, so this is the longest it got. Note I did not ever really wear it down like this, it was impractical.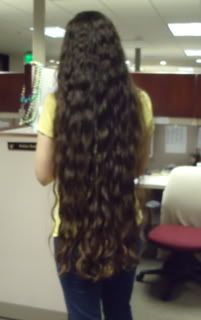 2c / C / iii (FIA)
Med-Coarse, LowPorosity, NormalElast (LCLF)

Shoulder-Length now.

Wash: DevaCare Low Poo
Detangle & Rinseout: Walgreens or Sally's Conditioning Balm (always)
Leave-in: DevaCare OneC (budget choice is GFTN)
Style: ReCoil & DevaCare Arc Angel (budget choices are HESMU or Got2BSpikedUp)

Henna!
Leave a Comment