CurlTalk
2.5 weeks into the process and I have my first GREAT hair day!

CurlyGeek
Posts: 8
Registered Users
Going CG was hard for me because I have always liked my curly hair and used 'cones to keep it under control. I loved how soft people's hair looked in the 3b picture thread and so I decided to give it a go. I had been struggling with a lot of canopy frizz, but this weekend I did an Ojon treatment and my hair LOVED it.
So here is progress:
My last cut, with only the salon product (they never use enough)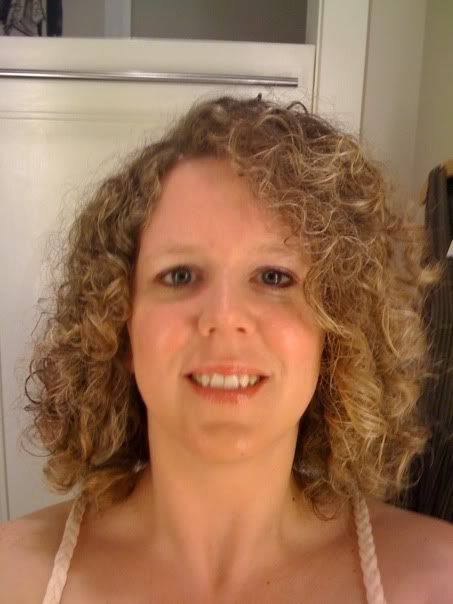 Styled with 'cones and my favorite non-CG products (I twisted the ringlets in front). It is very dry and crunchy in this picture, though it looks pretty good. :-?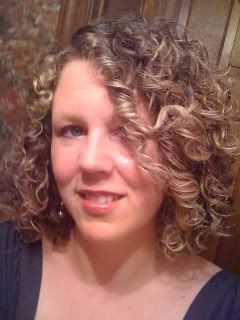 Today (bad office lighting & iphone makes me less attractive, lol):
I used GTTT co-wash, GVP Conditioning Balm conditioner (rinsed out), [buylink=
http://www.curlmart.com/Curl-Junkie-CoffeeCoco-Curl-Creme-p-488.html?utm_source=naturallycurly.com&utm_medium=text-link&utm_content=curltalk-post-text&utm_campaign=curl-junkie-coffeecoco-curl-creme]CJ
CCCC[/buylink] raked through from the top, a bit of Recoil raked through from the top and BRHG raked through upside down. I also used my Delman before the product application and that helped the frizz as well. I scrunched it out with a teeny bit of Ojon
It's about 2 months post cut and has grown quite a bit. I have less volume, but more curl (which has never happened). The tiny bit of canopy frizz was caused by me, because I can't believe how soft my hair is!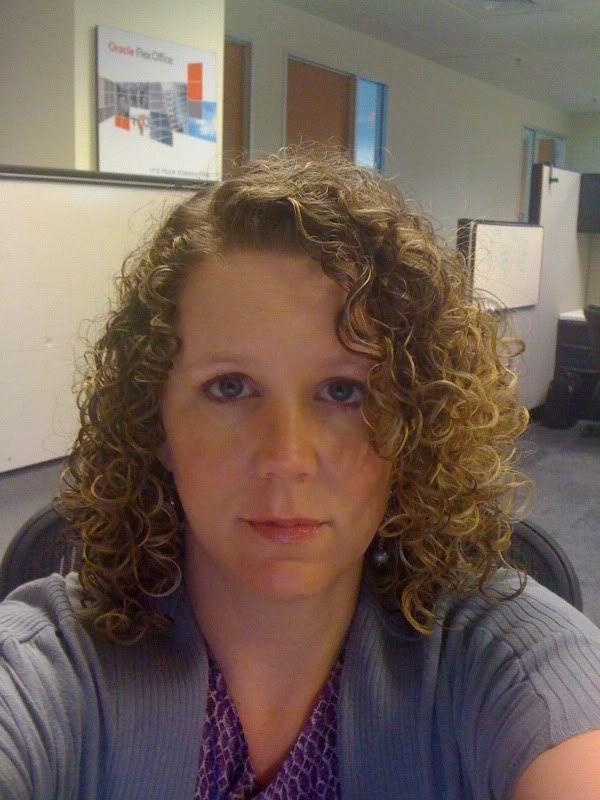 ~Dawn~
New here but I think I am:
3a/b with solid 3b at nape
Fine/Medium Texture with Medium Porosity

Co-Wash Giovanni Tea Tree Triple Treat
Conditioner - GVP Conditioning Balm
Deep Conditioner - Ojon Restorative Treatment (HG!)
Stylers: CJ CCCC, Re: Coil & BRHG (humid Carolina summer)

Leave a Comment