Calling all CentralTexas Curlies!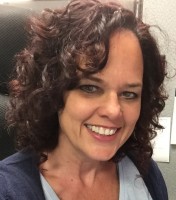 Gretchen
Administrator
Posts: 10,840
Moderators
Curl Virtuoso
Win a chance to get a celebrity cut from one of our local Austin celebrity stylists on August 10th at 10 a.m. One lucky winner will be chosen.
NaturallyCurly.com is giving a demonstration to cosmetology students on how to cut curly hair, and we thought it would be fun to have one of you CurlTalk girls be our model.
To be considered, please submit a picture showing your curls and why you should be chosen for a celebrity cut.
Please send all submissions to
[email protected]

Gretchen
NaturallyCurly.com co-founder
3A

You are beautiful!