CurlTalk
Burt's Bees/Biore items to swap or sell
kellygreen49
Posts: 625
Registered Users
Hi,
...So I'm a total product junkie, and I'm trying to get rid of a couple skin care products.
I have a verified Paypal account, and 93 feedback on eBay at 100%.
You can buy or swap. I'm a skin care product junkie, so maybe we could work something out there, and I'm a new CG product user, so I'm still testing out haircare products (see signature for likes and dislikes.)
I have
Burt's Bees Garden Tomato Toner
, only used once or twice, so a full bottle.
It would be $11, including shipping ($5 for the toner, originally a $12 product, and $6 for shipping since it's in a heavy bottle)
And I have 3/4 left of
Biore Revitalize 4-in-1 self-foaming cleanser
.
It would be $6 including shipping ($2 for the cleanser, originally a $7 product, and $4 for shipping)
PM me if you're interested in either, or if you want pics.
3A~fine texture
Cleanser: GiovanniTTTT, Deva Low Poo
Condish: Deva One C, GiovanniTTTT, GVP Balm
Styler: Deva ArcANGELL, HESMU, AG Mousse Gel
Want to try: CJ Gellie, Hand Dry Hair Glove, BRHG
I
second day hair :iconbiggrin:
Call me a Curltalk Otaku. ~MirCurls
/home/leaving?target=http%3A%2F%2Fpublic.fotki.com%2Fkellygreen49%2F" class="Popup
PW curlyhair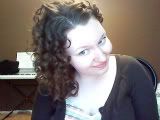 Leave a Comment