We'd like your help getting CurlTalk back on its feet!

By participating on CurlTalk — posting, commenting, liking — in the next few weeks, you will automatically be entered to win amazing prizes.

Our latest winner is Savagegirl!

CurlyCanadian, Bomega and EllaJ have also won wonderful prizes! Will you be next? Post, like, comment, GET ACTIVE and help us get CurlTalk ENERGIZED again!

Learn more!
How necessary is it to remove sulphates from your routine?
kellygreen49
Posts: 625
Registered Users
I have a favorite shampoo, but it contains Sodium Laureth Sulfate as the second ingredient:

Purified Water , Sodium Laureth Sulfate , Cocamide DEA , Cocamidopropyl Betaine , Glycol Stearate , Placenta Enzymes , Panthenol , Aloe Vera Extract , Vitamin E , Propylparaben , Fragrance , Citric Acid , Tetrasodium EDTA , Methylparaben , Sodium Chloride , DMDM Hydantoin , FD&C Yellow No. 5 , FD&C Yellow No. 6

What's the importance of removing sulfates from your routine? I understand silicones, because of the build up. But if I was using a no-cone co-wash and condish (like Suave and NutriGloss), then used the shampoo above every couple weeks, would it basically erase what I was working towards?
3A~fine texture
Cleanser: GiovanniTTTT, Deva Low Poo
Condish: Deva One C, GiovanniTTTT, GVP Balm
Styler: Deva ArcANGELL, HESMU, AG Mousse Gel
Want to try: CJ Gellie, Hand Dry Hair Glove, BRHG
I
second day hair :iconbiggrin:
Call me a Curltalk Otaku. ~MirCurls
/home/leaving?target=http%3A%2F%2Fpublic.fotki.com%2Fkellygreen49%2F" class="Popup
PW curlyhair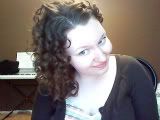 Leave a Comment