CurlTalk
How necessary is it to remove sulphates from your routine?
kellygreen49
Posts: 625
Registered Users
I have a favorite shampoo, but it contains Sodium Laureth Sulfate as the second ingredient:

Purified Water , Sodium Laureth Sulfate , Cocamide DEA , Cocamidopropyl Betaine , Glycol Stearate , Placenta Enzymes , Panthenol , Aloe Vera Extract , Vitamin E , Propylparaben , Fragrance , Citric Acid , Tetrasodium EDTA , Methylparaben , Sodium Chloride , DMDM Hydantoin , FD&C Yellow No. 5 , FD&C Yellow No. 6

What's the importance of removing sulfates from your routine? I understand silicones, because of the build up. But if I was using a no-cone co-wash and condish (like Suave and NutriGloss), then used the shampoo above every couple weeks, would it basically erase what I was working towards?
3A~fine texture
Cleanser: GiovanniTTTT, Deva Low Poo
Condish: Deva One C, GiovanniTTTT, GVP Balm
Styler: Deva ArcANGELL, HESMU, AG Mousse Gel
Want to try: CJ Gellie, Hand Dry Hair Glove, BRHG
I
second day hair :iconbiggrin:
Call me a Curltalk Otaku. ~MirCurls
/home/leaving?target=http%3A%2F%2Fpublic.fotki.com%2Fkellygreen49%2F" class="Popup
PW curlyhair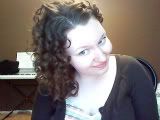 Leave a Comment