CurlTalk
Get the Deva cut now or let it grow out some first?
Nallia
Posts: 2,979
Registered Users
Hi everyone! I'm new here (joined last week) and started CG yesterday. I'm due for a cut and color to cover my gray roots (a little over an inch long now). My hair is between 80% and 90% gray and I just can't not color it (I started going gray at 16 and am 36 now). I'm too vain to let it go gray.
Anyway, until I started CG I wore my hair in a ponytail most days and usually blew/ironed it straight on the rare days that I did anything with it. I have a ton of breakage from pulling it back too tight for years and from the blow dryer and flat iron, but even 1 day of CG has made it look amazingly better! :iconbiggrin:
A friend of mine recommended a salon here that is a Deva salon and I've been debating going there for my cut and color instead of my regular stylist, but I'm not sure if I should just do it now or wait until around the summer when my hair has grown out some.
I took this picture last night after my first co-wash: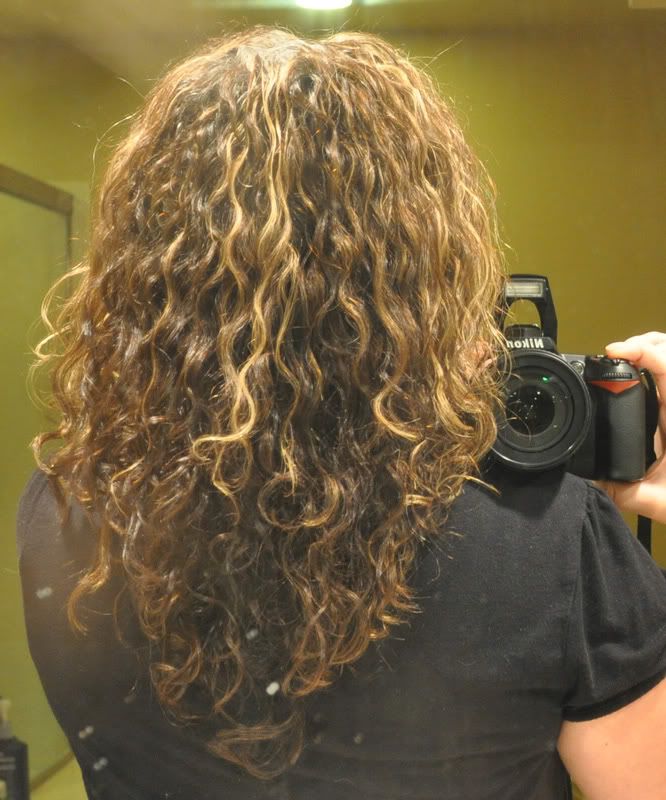 I need to let the layers that were cut into my hair for keeping it straight grow out and I'm not sure what my curl pattern is going to look like once my hair is all healthy again.
For those of you who have had Deva cuts, should I just have them do my cut and color now? I'm a little concerned about having to clarify again at home after getting it colored by my regular person and then washed with sulfate shampoo and treated with silicone conditioner.
"...just because you're paranoid doesn't mean that there isn't an invisible demon about to eat your face."
~Harry Dresden
Leave a Comment