CurlTalk
Did you do drugs back in the day?
lacunaCoils
Posts: 489
Registered Users
How is your memory? Mine sucks. And it really bothers me because I would like to remember everything. I think it's because of all the drugs I did when I was younger. In my pre-drug phase, I think I had a pretty good memory (but I can't really remember for sure
Anyway, it's been over 10 years since I've done any drugs so I'm wondering if I will ever get those brain cells back? It's not like I'm totally stupid now- I am a computer programmer after all, but I just get memory lapses that really suck and make me look stupid sometimes. I'm doing everything I can now to regenerate my brain- getting my omega-3s and taking other vitamins, but I wonder if it will even help? Aaah! Why couldn't I just resist those shrooms & lsd as a kid? Back then, I didn't care if I lived or died or fell off the face of the earth. Now I do care. So anyway, that's my story. /end of confession :happy7:
2b/2c Henndigo curls
Currently using: Deva low-poo and OC, KCKT/KCCC, JCCC, & BRHG. + Curlease towel
Also have had success with: CK,
FSG, KBB, AOHR, Nature's Gate Conditioner.
pw: curlygirl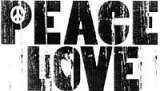 Failed to load the poll.
Failed to load the poll.
Leave a Comment