Freaking out over the potty?
Kitathena
Posts: 1,666
Registered Users
Curl Neophyte
My son turned 2 in September and we have actually pooped in the potty twice...very small amounts, but still. He will ask to sit on the potty sometimes, and he has a book that he "reads" while on it, but he never does anything. The two times I got him to do it were about a month ago when I caught him in the act and was able to rush him to the potty in time.

Lately, about the last 2 weeks, whenever I see him pooping in his diaper and suggest we go to the potty, he freaks out, screaming and shaking his head. We still sit on the potty probably about twice a day when he asks, but it's never when he has to go. I don't want to force him to go to the potty, as I'm afraid I will make him hate it.

However, I'm rather stumped on what to do next? Do I just leave him be and keep doing what we're doing? Also, DH and my MIL watch him about 2-3 days out of the week and I don't think they really do the potty with him, so could that be an issue too? Or am I just overreacting? TIA!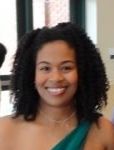 My blogs:
NewlyNatural.com
My fotki
pw:hair
Leave a Comment