auntie rou is back! some new MAC tomorrow!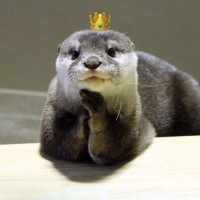 rouquinne
Registered Users
Posts: 13,737
Curl Connoisseur
sorry to be away from the makeup board so long, mes amies!
for those of you who saw the move thread on non-hair discussion, i think you'll understand!
whenever i come here, i spend WAY more time because i'm often digging through my piles of research for you and i've had to work on my house for the past while, just to have dishes to eat off and tables to use!
tonight i should be able to go through the past couple of weeks' worth of messages and get to your questions and to the emails from the lovely members who sent questions to my yahoo account.
i just wanted to let you know about the new MAC products tomorrow, because i missed telling y'all about the
Culture Bloom
and
Ultra Cheek
collections 2 weeks ago...
:oops:
MAC is releasing a liquid version of their Studio Fix wet/dry powder foundation. it's only spf 15 - but we all know not to rely on foundation for sun protection anyway - DON'T WE CURLY GIRLS???
this product is the replacement for my beloved Studio Matte foundation and it will be a medium coverage, matte finish. they suggest using a foundation brush for it (i don't, but that's just me).
also available tomorrow - Blot powder in loose form and PENCIL concealer!
i must check out the concealer!
see you all back here again VERY soon!
i've missed talking about makeup - it sure beats house paint!
Leave a Comment