What do you use as a co-wash?
lacunaCoils
Registered Users
Posts: 489
I've been using shampoo bars everyday and would like to alternate with a good co-wash. I don't care for the Suave coconut anymore. Any all natural suggestions appreciated! TIA!
2b/2c Henndigo curls
Currently using: Deva low-poo and OC, KCKT/KCCC, JCCC, & BRHG. + Curlease towel
Also have had success with: CK,
FSG, KBB, AOHR, Nature's Gate Conditioner.
pw: curlygirl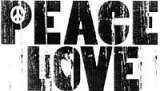 Leave a Comment