Obama to give up blackberry, emails
wavezncurlz
Registered Users
Posts: 1,814
http://www.msnbc.msn.com/id/27740220/
President elect Barack Obama may have to surrender his beloved BlackBerry due to White House security restrictions
Also emails...
He's like me, addicted to both.
I can see giving up these things if I'm not working or on vacation but my work is mostly through emails and text. It's work that must be done quickly. My clients expect responsiveness (within 30 minutes is our rule).
For someone who worked the emails, texts, blogs, and internet so well during his campaign, how will this adjustment go?
What do you think?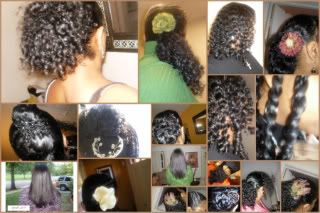 [
mini-album w/ various styles for the past 10 years of natural hair:
http://s29.photobucket.com/albums/c252/wavezncurlz/hair/
password: curlzorwavez
Leave a Comment