We'd like your help getting CurlTalk back on its feet!

By participating on CurlTalk — posting, commenting, liking — in the next few weeks, you will automatically be entered to win amazing prizes.

Our latest winner is Savagegirl!

CurlyCanadian, Bomega and EllaJ have also won wonderful prizes! Will you be next? Post, like, comment, GET ACTIVE and help us get CurlTalk ENERGIZED again!

Learn more!
Best hair day ever! (Shampoo bars, KBB, Recoil, KCCC)
lacunaCoils
Posts: 489
Registered Users
Wow, this is awesome! My hair has volume, shine, nice curls, and feels light & bouncy! I got my KM shampoo bars and KBB samples - my curls are loving it! I used the Cinnamon Almond bar, sprayed on some ACV rinse, put conditioner over that, then let it sit a few minutes. Rinsed out. Put in KBB hair nectar - I don't care for the smell of the pom guava. It smells like Southern Comfort, and I've had some bad experiences with that! Anyway, I can't smell it anymore. I put a little Recoil over that, scrunched right side up, then upside down scrunched in a little [buylink=
http://www.curlmart.com/Kinky-Curly-Curling-Custard-p-778.html?utm_source=naturallycurly.com&utm_medium=text-link&utm_content=curltalk-post-text&utm_campaign=kinkycurly-curling-custard]KCCC[/buylink]
. Scrunched with microfiber towel and plopped in a t-shirt a few minutes. I am so happy- my hair dryed so much faster too! Thank you ALL for the good tips and Thank You KathyMack for the bars and the samples- you are awesome!
2b/2c Henndigo curls
Currently using: Deva low-poo and OC, KCKT/KCCC, JCCC, & BRHG. + Curlease towel
Also have had success with: CK,
FSG, KBB, AOHR, Nature's Gate Conditioner.
pw: curlygirl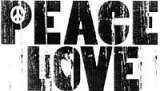 Leave a Comment