Want to acheive dark auburn with henna and indigo...
lacunaCoils
Registered Users
Posts: 489
I want to henna for the first time, but I don't want a dramatic bright red right away. So I'm thinking maybe it would be best to use 1/2 henna and 1/2 indigo? Or maybe a little amla, too? I do want some red though, not just brown. So maybe 1/4 indigo and 3/4 henna? Right now, my hair is medium golden brown with a red tint. Another option could be to dye my hair dark brown first, then use henna? Has anyone done anything like this? Did you get dark reddish brown hair? I'm going to order some henna and do some tests first. Would love to hear experiences.
2b/2c Henndigo curls
Currently using: Deva low-poo and OC, KCKT/KCCC, JCCC, & BRHG. + Curlease towel
Also have had success with: CK,
FSG, KBB, AOHR, Nature's Gate Conditioner.
pw: curlygirl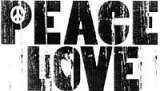 Leave a Comment