KBB - What do you like for our type?
ReddishRocks
Posts: 779
Registered Users
Curl Neophyte
I'm considering an order with KBB, but I'm wondering what works well for our type... or do you think it has more to do with texture/density???
Anyway, the milk and nectar look like winners, but what about cream vs. butter? What about the oil? Any thoughts?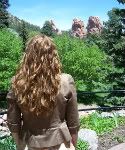 Hair is best when wabi-sabi.
2b/2c at this length, more 3a when shorter
M/C ii
Mod CG: Sept 08
Using: Suave co-wash, GVP Conditioning Balm
,
Lustrasilk OOC, MGA, BRHG

Humectants: @ dew point 40+

My blog for dry climate curlies and growing out a pixie: Colorado Curly

Leave a Comment