hair type question?
mrl234
Posts: 548
Registered Users
Hey, I'm new to naturallycurly.com, and I was wondering if you could tell me what hair type this looks like to you. I think I'm a mix of 2b and 3a; I have very thick hair, but it's fine to medium in texture, and I have some waves and some curls. The very front, which is pinned back here, tends to do a really awkward flipping motion at this length and stay much straighter than the rest of my hair. The very short pieces (I'm growing out a very short haircut so the very bottom of my hair is still strangely layered while it waits for the rest of my hair to catch up...) tend to simply flip up and out. I also have a lot of frizz most days (less so today).
When my hair was longer and I shampooed and brushed it out every day, it was bushier and had much looser waves with the very occasional curl, but here's what it looks like today: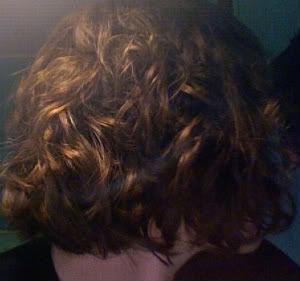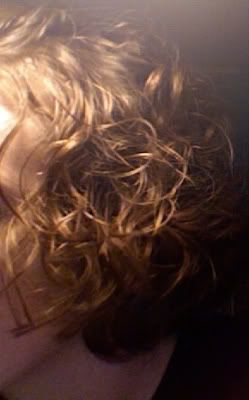 Sorry these are huge; I had trouble resizing while still allowing you to see the texture of my hair.
I'm slowly cutting back on shampoo frequency; my roots get really, really gross if I never shampoo and I get product build up, too. What I did to my hair today was condition it, comb it, and then scrunch it with Alterna Enzymetherapy Hemp Texturizing Glaze.
Again, it's obvious that my hair is a bit on the incoherent side, so I don't know which styling tips on the site to follow. Suggestions?
:happy10:
fia 2C/3A-F-iii, sensitive to some proteins
CGish since 10-16-08
Low-poo: Yes to Carrots Daily Pampering Shampoo (1-2x/week)
Rinse outs: Yes to Carrots Pampering Mud Conditioner
Styling: a little bit of leave in and a little bit of KCCC, diffusing
Olive oil DTs, honey rinses in the summer
Leave a Comment