CurlTalk
Am I too white?
lacunaCoils
Posts: 489
Registered Users
NO! I absolutely hate when people say I'm too white and need to get a tan. Why do I NEED to get a tan? So I can get skin cancer and wrinkly skin? Can't I just be happy with the skin I was given? I think tanning is way overrated. Even though I have tried all kinds of self tanners, etc to look "normal" when I'm wearing my summer clothes. But then I just said **** it, I'm just going to be happy the way I am, if you don't like it then don't look at me!
2b/2c Henndigo curls
Currently using: Deva low-poo and OC, KCKT/KCCC, JCCC, & BRHG. + Curlease towel
Also have had success with: CK,
FSG, KBB, AOHR, Nature's Gate Conditioner.
pw: curlygirl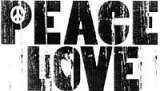 Leave a Comment