2a(?) in need of HELP!

pinkchicken90
Registered Users
Posts: 7
I'm not exactly a newbie when it comes to trying to embrace my curls. I have been trying to do it for years now. But I'm so angry at my hair I'm *this* close to getting a wig. I don't understand.
My doesn't seem to want to decide whether or not it is curly or straight. It's right in the middle, not curly not straight. I have the worst curly hair in the world.
About A month and a half ago, I cut about a third off my hair because my stylist said that it would bring out my curls. Pssst. It made my hair STRAIGHTER! I've never heard of this before! Usually, curly hair gets curlier when its shorter. This is driving me nuts!
So, finally ladies (and gents!) I need some advice. ANY advice you have to offer would be helpful. I don't care what it is, I'm at a loss. Just give me all you've got. How can I get my hair to look...nicer? I don't know. I want wavy/curly hair and not hair that just looks like I haven't brushed it in years.
And finally, heres a picture of my hair. I sharpened it so you could see the awful texture better.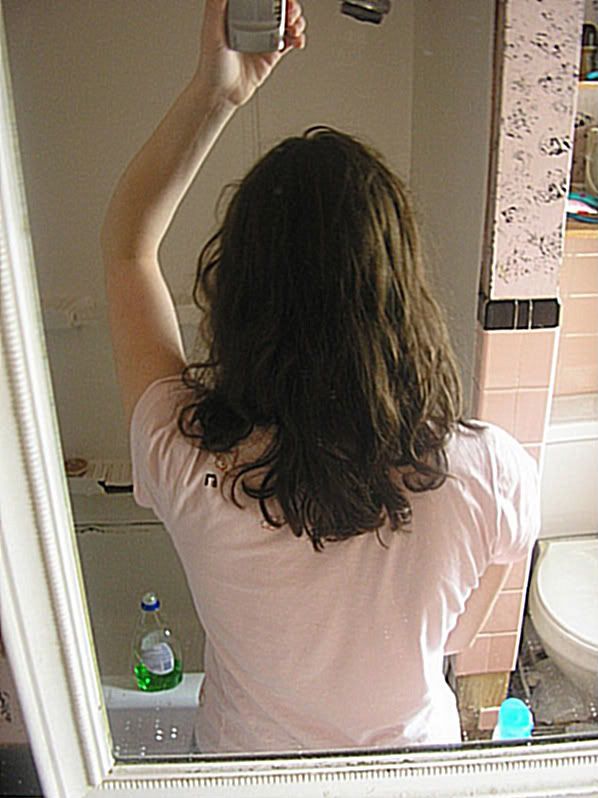 UGH!
Leave a Comment