We'd like your help getting CurlTalk back on its feet!

By participating on CurlTalk — posting, commenting, liking — in the next few weeks, you will automatically be entered to win amazing prizes.

Our latest winner is Savagegirl!

CurlyCanadian, Bomega and EllaJ have also won wonderful prizes! Will you be next? Post, like, comment, GET ACTIVE and help us get CurlTalk ENERGIZED again!

Learn more!
post your 3b pics
misfitcurls
Posts: 735
Registered Users
Curl Neophyte
i think it would be awesome to see some other 3bs
i'll start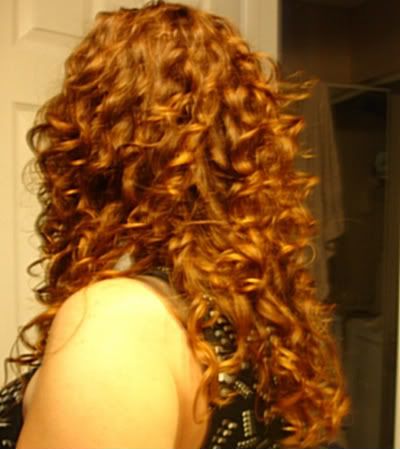 HENNA HEAD
3B
just past BSL in back (when curly)
CG since 3/08
HG's:
biolage condtioning balm and kpak (both the generic value versions)
overnight plop with a flour sack the strutt way
honey after leave-in
satin sleep cap & shea butter for day 2 hair
USING:
KCKT&KCCC
(its my HG
)
ALSO LOVE:
jessicurl aloeba leave-in, rr, ccss
/home/leaving?target=http%3A%2F%2Fpublic.fotki.com%2Fmisfitcurls%2F" class="Popup
by: Riot Crrl!
I think you could walk around with words and stick people drawn on your face and still look supercute.
Leave a Comment