I just feel weird
Kitathena
Posts: 1,666
Registered Users
Curl Neophyte
Beware: Paranoid rambling to ensue
I love my curls, let me start off by saying that. But sometimes, since I cut my hair, I feel like people are treating me differently.
I went into a shop today where I know the owner pretty well. I saw her as I walked in and greeted her. She did a double take at my hair, greeted me in return and then said nothing. She usually talks me ear off when I go in there.
I took my 20 month old to his first day at Mother's Morning Out and it just seems as if people are staring down at me, not smiling at me as much. Maybe I am just paranoid.
I mean, I do look a lot different. My DH has told me that he prefers long straight hair , but will love me no matter what I decide to do, but sometimes I even feel that he is treating me differently.
I'm a pretty friendly, happy person. I get along with just about anyone and can usually start a conversation with anyone, so I don't normally feel that people don't like me without good reason (better reason than me now being nappy).
AM I just paranoid? Has anyone else experienced this?
Someone slap some sense into me please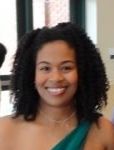 My blogs:
NewlyNatural.com
My fotki
pw:hair
Leave a Comment