Our Christmas Present!

mad scientist
Posts: 3,530
Registered Users
Its a GIRL!!
:blob7: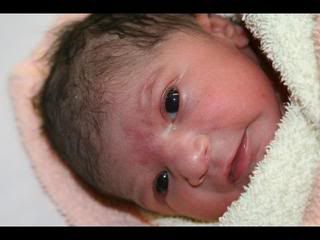 Born at noon on Christmas Day measuring 6 lbs 2 oz and 18.5 inches long.
No name as yet :oops: (we were caught a little off guard with her showing up 3 weeks early).
Basically a really bad stomach flu sent me into labour, but all things considered delivery went really well (vaginal delivery, low-dose oxytocin, no pain meds). Baby is small, only 5 lbs 7 oz when we brought her home today. She's very sleepy and not eating much. So hopefully we can get things worked out for her in the next few days as my milk comes in. I'll be back with more details (including a name!) when I get the chance.
Leave a Comment