Need some new products and how often do you trim your hair?

jeannie_b
Posts: 73
Registered Users
My DD-5 has 3c (mostly, some 4c) hair. We got it cut today. Cut quite a bit off (the history is that her hair got very damaged doing 8 straight weeks of swimming lessons this past summer and we cut it in July and did a second cut today. Her ends were very dry and frizzy.).
We're in need of product and possibly a new routine. I've been using a few different conditioners (rotating, doing a conditioner wash every other day and washing her hair once a week or less with Kids Organics Shea Butter Shampoo) and then just using a leave-in (need a new and better one, though) and finishing with CurlKeeper. It's been an okay routine, but I haven't loved it.
Can I get some suggestions and am I missing anything in our routine? Should I be using an oil at night or before the CurlKeeper? We live in a very dry climate and her hair is very typically dry, also. Also, how often do you trim the ends of your hair. I'd like to start trying to grow my daughter's hair out again (we've cut so much off between July's cut and this cut. It's so short....
).
Thanks for any help!
Here is my gal! Oh and you can see my straight-haired 2 year old sitting right next to my curly-girl, too. lol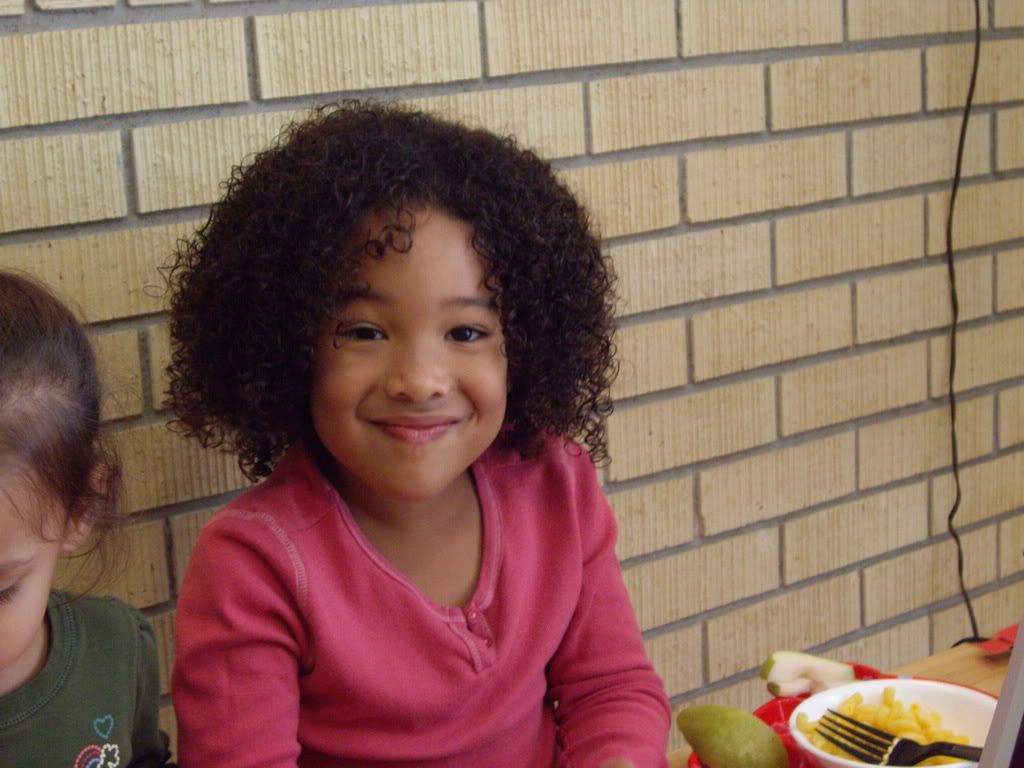 Leave a Comment