CurlTalk
Meet Cassidy
wavezncurlz
Posts: 1,814
Registered Users
Hi all,
I have news to share! When we went to the doctor Wednesday for routine 38 week exam, they noticed that the baby was small and had gone from being in the 40% to the 8% - she was not growing. As much as I hated to do an induction, we felt we had to move forward. After about 4 hours of active labor (very painful pitocin induced) on Thursday, Cassidy Simone arrived.
She is small, very serene, and easygoing - She was 6 pounds, 1 oz and 19 inches (exact opposite of sister Kennedy-lol). We felt we did the right thing by having her induced as she was not only small but had the umbilical chord wrapped around her neck twice.
Later the next day we learned that Cassie had jaundice and had to undergo photolight treatment. That meant more time in the hospital. We went through 2 nights of therapy and they gave us the greenlight to bring her home last night. Tomorrow we will go to the pediatrician to see if she still doing well.
Our family has been through a lot the past few days but by God's grace, all turned out well and our new little girl is here. Here is a picture from her first few minutes of life. She looks a lot like her older sister but also has her own features. I will share better pictures when we have time to download them.
BY THE WAY - CASSIDY MEANS CURLY GIRL
UPDATED PICTURES ADDED!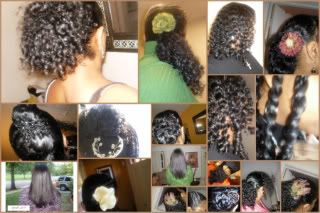 [
mini-album w/ various styles for the past 10 years of natural hair:
/home/leaving?target=http%3A%2F%2Fs29.photobucket.com%2Falbums%2Fc252%2Fwavezncurlz%2Fhair%2F" class="Popup
password: curlzorwavez
Leave a Comment