Happy B-day Ms KD (updated with pictures!)
wavezncurlz
Registered Users
Posts: 1,814
2 years ago, my precious Kennedy arrived with a bang. I went from 0 cm to 10 in 3 hours and pushed once. I was never so happy and frightened at the same time.
Here's her birth story from her baby book - still makes me well up with tears:
Mommy's water breaks at 6:00 pm - just before she picks up daddy.
She feels her first labor pain around the same time.
By 7:30 pm, the labor pains are about 5 minutes apart.
We are off to the hospital with Grandma and Aunt Ros in the backseat.
Mommy is in pain! She asks how far apart her contractions are and Grandma tells a lie-
they really only 2 minutes apart. I was almost born on the beltway!
We got to the hospital and the nurse told mommy "A first time mommy cannot be having a baby this fast." Mommy felt like cursing her out! When she finally checked, mommy was 7 centimeters! 15 minutes later, she was 10 centimeters.
One push and I flew out! I was born at 9:02, Sept 30, 2005
Day 2: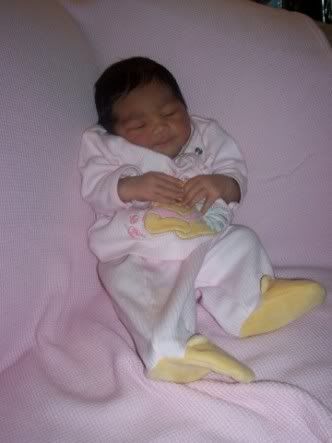 Betcha by golly wow, you're the one that I've been waiting for forever!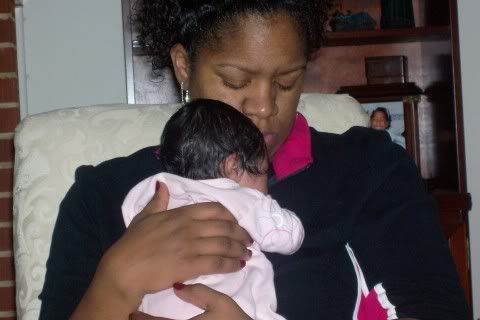 Pics from b-day posted soon!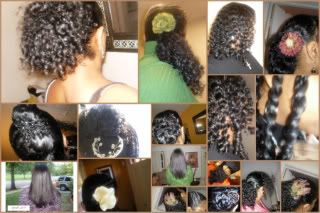 [
mini-album w/ various styles for the past 10 years of natural hair:
http://s29.photobucket.com/albums/c252/wavezncurlz/hair/
password: curlzorwavez
Leave a Comment