Birth announcent with pics. Finally.

pitgirl
Posts: 162
Registered Users
Ok so I'm really late with my birth announcement, but late is better than never I suppose. I haven't been on the boards for ages, my mum was taken seriously ill with a brain haemorrhage in the 8th month of my pregnancy. So I've been dealing with that and a newborn and potty training my DD.
I have included my birth experience (for those who wanna read it) and pics…
On the 17th of June, my due date, I was given a new due date of 22nd and told I was the perfect candidate for using the new local birthing centre because it was my second time and everything looked great. I was peed off to say the least that my date was wrong, but happily looking forward to using the brand new facilities at the centre and having a calm and very "do what I want" birth.
On the 21st I was putting DD down for her afternoon nap and as I lifted her in to her cot I felt a trickle. My DH called and I told him I thought I had just peed myself. He came straight home and I still wasn't sure but I kept dripping and reality set in. I went to the birthing centre for an examination and the midwife gave me a stretch and sweep at the same time and said she would see me tonight.
My parents came over and after dinner I got DD down for the night, finally by midnight and the contractions became unbearable, DH called the hospital and they told him the birthing unit had been closed because they had low staffing. Cue my tantrum.
When we got to the hospital I was greeted by my midwives and taken to the delivery room, it was the same one I had DD in so I was really pleased both my babies will be born in the same room. On examination I was 5cm dilated. I was fully enjoying my gas and air, with DD I had an epidural and wanted to go all natural this time.
After lots of very painful contractions a few hours later I began transition, on the bed, off the bed, under the bed, on the commode off the commode, I felt the urge to push.
So I pushed with all my might and they were getting everything ready, next contraction and I pushed, this went on for some time and they were telling me to push harder and harder and nothing. By this time I had to let go of my gas and air and I was trying so hard but nothing.
Apparently they could see the head but it wasn't budging, I knew something was wrong and was delirious with pain but I knew. In came another midwife and they were trying me in all different positions. In the end I had the bottom half of the bed taken away and my legs in stirrups sitting almost upright so I could see the floor between my legs.
Push, push, push and nothing, I was so scared and said to DH "this is it I'm going to die" which I honestly thought I would. They were forcing Orange Juice down me because my sugar was low and gave me an in and out catheter. I pushed and pushed and kept telling them something was wrong, this time everyone else agreed and the midwives began questioning it. The elder one was convinced I needed intervention and the trainee told her "no I think she can do this give her a chance". The minute they mentioned a doctor and ventouse I knew that meant episiotomy. No way hose.
Apparently at this point I pushed so hard I went purple and DH said I looked like something from outer space, eventually the relief of the head moving down overwhelmed me I never thought I would enjoy the stinging of the head crowning but I did because I knew I had done it. When her head came out she was looking right up at me and the midwives were like "oh she was back to back, that was the problem, she must have turned at the last minute".
Out she came, followed by me going into shock and shivering quite severely for an hour. But after an hour and a half of pushing I did it, everyone had told me with second babies they just fly out and they lied. I can categorically say DD#1's birth was a sinch in comparison.
So Zara Louise arrived at 5:44am on her due date.
Here are some pics.
Here she is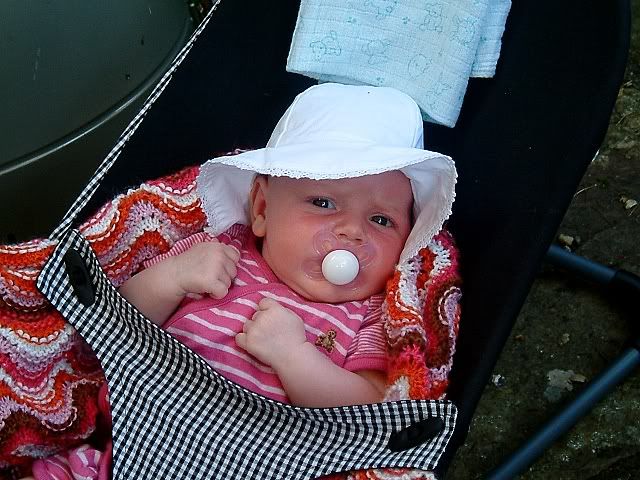 I have managed to dedicate as much time to DD#1 as I possibly can.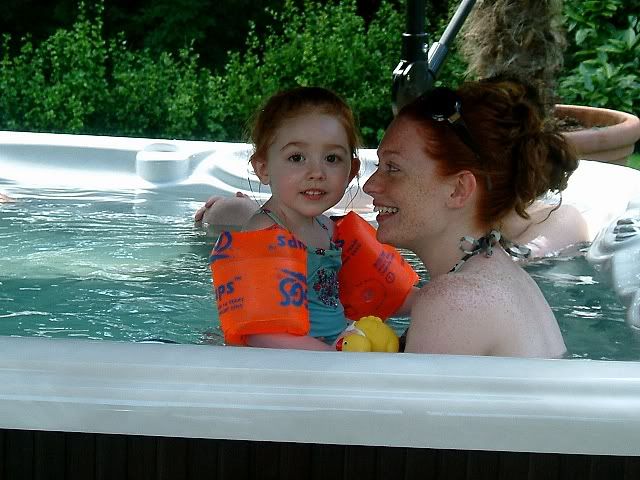 And here they are together Kate adores her little sister.
Anyway hope everyone on here and all mummies, mums to be and babies are ok.
Clare xxx
Leave a Comment