CurlTalk
2nd trimester - supposed to feel good right?
wavezncurlz
Posts: 1,814
Registered Users
I keep reading that when you hit the second trimester you get a spurt of energy and you feel good. I don't feel good. I feel heavy, my back aches, and I am constantly tired. What's up with this?

Maybe I should add that my first trimester was very easy. I had no morning sickness. Aside from being tired, I was feeling pretty good.

Is the 2nd trimester energy boost a myth? Did anyone feel like I feel now?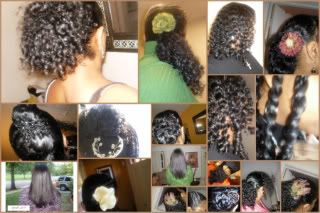 [
mini-album w/ various styles for the past 10 years of natural hair:
/home/leaving?target=http%3A%2F%2Fs29.photobucket.com%2Falbums%2Fc252%2Fwavezncurlz%2Fhair%2F" class="Popup
password: curlzorwavez
Leave a Comment