help with ideas for haircut----long hair, longish face

numbersix
Registered Users
Posts: 70
hello,
I think I am finally going to get a haircut
I have never had a good haircut. I mean a GOOD one! not a decent one.
I'm still trying to come up with ideas.
my hair has basically looked the same for way too long and I'm sick of it.
I have a photo album here if anybody wants to take a look.
if not, I'll post a few here too.
I'm not sure how much length I want taken off, but I do know the following:
I want the top of my head taken care of.....its too flat. its partly the way I style my hair but its partly the haircut.
I want layers
I want a slightly rounded look. its pretty flat/straight in shape right now
I want body/nice shape/movement and bounciness
my questions are,
what can I pull off?
*meaning, how short should/can I go? what kind of "LOOKS" can I do?*
I guess I've always seen curly hair, at least on me, as pretty limiting in terms of style.
I want something DIFFERENT!!! I'm so sick of my hair lookign the same and having to fluff it up all the time to get it to look good.
ideas??? pictures??
I'll post pictures later of styles I like and people can nix them or agree with them or post ideas of their own.
I'd soooo appreciate any help/advice/suggestions I can get. I'm really indecisive with hair because I have had my share of horror haircuts.....
this picture is just to show my face shape. its the best I can do. most of the time my hair is covering parts of my face.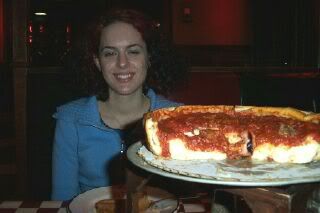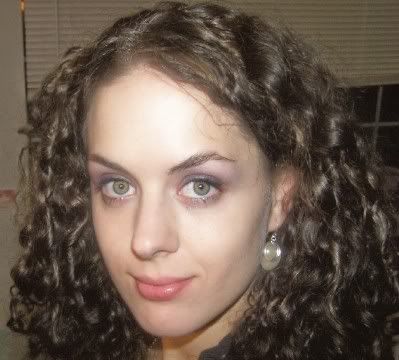 showing the flatness on top. ugh, bad picture though. makes me look weird
show the different types of curls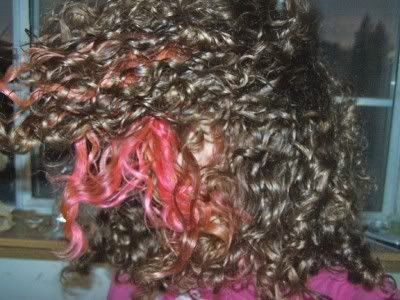 *note* the colored parts are wavy in that picture because they had been bleached repeatedly and those parts of my hair are no longer wavy like that, they are curly again. just letting you know in case that affects your opinion of anything :P
Leave a Comment