when to get the first haircut?

SaraNEvansMommy
Registered Users
Posts: 73
My Sara will be 2 in August. Her hair has been fairly manageable I guess, but I'm wondering when/if she will need her first haircut. Or should I just let it grow? I read somewhere on here about putting layers in curly kids' hair to keep the 'bounce' in the ringlets.
Here's some pics...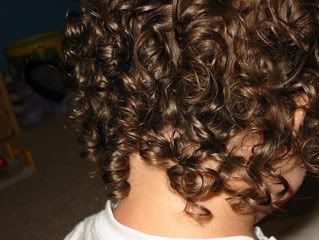 I don't know what to do with the 'style' of her hair. I usually just pull the front back in a barrette or a stretchy band.
Thanks in advance
PW: curlz
2b/3a/fine/lazy waves with some curls thrown in
Experimenting with Activate shampoo, VO5 PassionFruit Moisture Milks condish, leaving-in Sally's Honey and Almond, scrunching in BRHG
Leave a Comment