Upcoming MAC collections!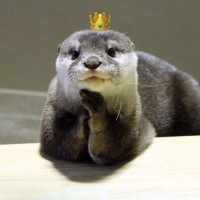 rouquinne
Posts: 13,737
Registered Users
Curl Connoisseur
i've been a bit remiss in posting new collection news for all my fellow MAC Harlots!
here's what's coming up from now until the end of this year:
Love Matte
matte lipsticks! i will list the new colours only:
Please Me – browned down pink
Pink Plaid – mauvey pink
Pure Girl – bright girly pinky peach [limited edition]
Honey Love – nude
Kinda Sexy – honey brown
Velvet Teddy – light toffee
Deep Love – rich reddish chocolate
Feel So Fine – deep mauve
this collection includes a repromote of the classic colour that made MAC famous – Russian Red! [but Russian Red lipglass is part of the new
Red Haute
collection.]
a Saks exclusive -
Jet Black!
a palette containing Shale, Shroom, Greensmoke, and Shimmerene Glitter Creme. the lid is embossed with Swarovski crystals shaped into the word M A C.
Veluxe Pearl
eyeshadow collection available on September 30th. i wish i could get MAC's colour descriptions for you because mine are inadequate:
Sumptuous Olive – olive with bronze overlay
Shimmermoss – shimmering sea green
Coppering – shimmering pink copper
Silver Ring – shimmering silver grey
Woodwinked – medium brown with golden pink tones
Expensive Pink – shimmering pale pink touched with gold
Freshwater – matte pale sea green
Gorgeous Gold – iridescent gold
Plum Dressing – deep plum with pink shimmer
Star Violet – pale, shimmering silver violet
Beautiful Iris – purple with pink overlay
Antiqued – deep red brown with bronze tone
coming in October and November...
Adorne
Lipsticks
Ruby Darling - deep ruby jewelled up with red frost (frost)
Oh Garnet - gem of a muted plum-pink (amplified)
Gemoree - yellow gold (frost)
Pirouette - quartz pink with copper gold pearl (glaze)
Lipglass
Moonestone - light pinky rose with small particle pearl
Jewelbright - deep burgundy gleamed with frost
Courting Rose - orchid pink with small particle frost
Eyeshadow
Agate - mineral brown sparkled with red frost (lustre)
Amethyst - mauve adorned with silver frost (lustre)
Prismique - off white tinselled with silver frost (lustre)
Peridot - greened blue jewelled with silver frost (lustre)
Beaded - amber-ish brown warmed by yellow frost (frost)
Shimmersouffle
[i have no idea what this is!]
Shimmerati - vintage pink with crystaline
Adorn - flesh beige twinkled with crystaline
Goldmousse - deluxe yellow gold glimmering with crystaline
Glitter Creme
Shimmerene - delicate beige sparkling with silver glitter
Irridescent Powder
Ice - crystal pink with glitter
and Crystals - 20 individual crystals on heat-activated self adhesive sheet
Dandy Boy
Lipstick
Fine and Dandy - brightened-up coral (amplified)
Primed Up - light lilac primed up by pink (lustre)
Lipglass
Hearthrob - pink-kissed lilac (frost)
and the holiday collections!
the themes for the palettes are Crystal, Gem and Jewel and there will be 5 "mini sets" and a brush set.
Cystal
Lips - (lipstick) Courtly, High Strung, Plum Dandy; (lip gloss) Nudette, Pink On Ice
Eyes - Retrospeck, Romp, Pink Freeze, Hepcat, Brill, Humid
Gem
Lips - (lipstick) Pink Freeze, Bombshell, Syrup, Hipster; (lipgloss) Dreamy, Ice Crocus
Eyes - Seedy Pearl, Crystal, Shale, Trax, Beauty Marked, Parfait Amour
Jewel
Lips - (lipstick) Bare Trance, Hug Me, CB-96, Fetish; (lipgloss) Bluelight, Chatterbox
Eyes - mylar, Sunnyside Up, Era, Honey Lust, Mulch, Parrot
more on the minis later!
Leave a Comment