Miss Jessie's changes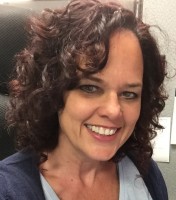 Gretchen
Administrator
Moderators
Posts: 10,840
Curl Virtuoso
Hey gals,
I just wanted to let you know we've discovered that Miss Jessie's has changed the formulas in their products.
So the new 2-oz and 8-oz sizes have the new formula, and the 16-oz size contains the old formula. They don't have the 16 oz available in the new formula yet and we have no word as to when they will. We haven't yet been able to get in touch with anyone at Miss Jessie's who can give us more definitive information on this.
We have separated the different formulas into different line items in CurlMart with their respective ingredients listed, so you can see the differences.
In terms of reviews, some gals are preferring the old version and some are liking the new version, and some see no difference. If you like the old formula, CurlMart still has quite a bit of the 16 oz old formula, as that is what Miss Jessie's is still shipping, so you might think about stocking up.
http://www.curlmart.com/Miss-Jessies-p-1-c-66.html
We'll absolutely keep you posted as we get more information.

Gretchen
NaturallyCurly.com co-founder
3A

You are beautiful!
Leave a Comment