is it wrong that this picture made me giggle?
FreeCurls
Registered Users
Posts: 4,408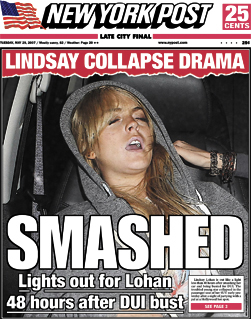 Not to say that I have no concern for her. I'm disappointed in how Lohan's life has turned out. I always thought she was such a talented child actress and it's a shame that she's wasting herself this way. And to have this godawful picture floating arund! But still it makes me giggle. Look at her with her mouth wide open, dead to the world. Craziness, all of it!
It's gotten to the point where it's almost child abuse to let your kid become a child star. Their future is pretty much wrecked -- at least for a good 10-year period where they go wild and before rehab really works for them.
Leave a Comment