Attention MAC Harlots! coming July 29th!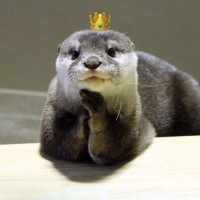 rouquinne
Registered Users
Posts: 13,737
Curl Connoisseur
ROCOCO!

Mineralize Eye Shadow
Whim – Purple-blue blend
Aristocrat – Taupe high frosted mauve
Tres Teal – True blue teal with yellow gene
Noble – High frosted bronze gold
Little Madame – Little pink fluffed with white

Mineralize Facefinish Powder
Pleasureflush – Skin-pleasing flush of golden pink
Shimpagne – Vintage gold gilded beige
Gold Deposit – Soft reflective golden-bronze

Strobe Cream Tint

[new, limited edition shades of the very popular Strobe Cream]

Pulse Pink – Pink upped with gold and bronze
Flash Gold – Highly decorated golden bronze
Forged Bronze – Gorgeously faked copper-bronze

Lipstick
Courtly – Decorative high-toned pink with silver overspray (Lustre)
Lovedust – Gilded gold yellow beige (Matte)
Pompadorable – Muted lavender with pink-silver overspray (Lustre)
Rococo – Rococo orangey-peach with gold-bronze (Lustre)

Lipglass
So Baroque – Baroquely orange bronze fusion (Frost)
Fleur De Light – Light frenched-up pink (Frost)
Cavalier – Beguilingly dirty mauve (Frost)

Lip Pencil
Plum – Muted brown plum
Oak – Noble soft beige-brown

Fibre Rich Lash
All Black – Deeply beguiling black

Leaf Metal
Imitation Gold

also a new brush they call a "stippling brush"!
Leave a Comment