Can't get my hair to go crunchy?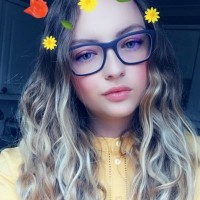 KerrBearrxo
Registered Users, Curl Ambassador
Posts: 36
Curl Connoisseur
I know it sounds weird, but I'd actually love to be able to SOTC in a morning as I take a bath on a night and wash my hair, put my products in, let it air dry and then tie it up on a night still crunchy so I can have frizz-free waves in the morning.

I'm a type 2 b/c wavy and I think I'm high porosity but I'm not too sure. It goes crunchy in some parts but by the time it's finished drying (6/7 hours) there's no crunch left normally at all.

Any ideas what I can do? I've tried using a lot of gel, a little gel, more curling enhancers, less, nothing works!
Leave a Comment