Changes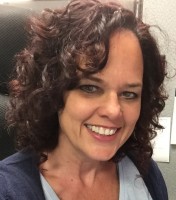 Gretchen
Administrator
Moderators
Posts: 10,840
Curl Virtuoso
As you may know, NaturallyCurly was acquired this fall. The new company has not renewed my contract, and so, while I will pop in to CurlTalk from time to time as just me, I will no longer be administrating CurlTalk. I don't know who will be; I've asked numerous times for clarity on this but have received no answer. 

I'm sure they'll have someone look into CurlTalk now and then to make sure all is well.  I've shared with Guide 65 the person at NC who manages the site, so she can share any emergency issues. 

I'll see you around! 

Gretchen
NaturallyCurly.com co-founder
3A

You are beautiful!