Too many political signs?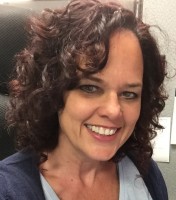 Gretchen
Administrator
Moderators
Posts: 10,840
Curl Virtuoso
I mentioned in another thread that my husband recently retired from a long-time job. It was in journalism. I, too, am a former journalist.  So for all our lives we have been unable to have political signs in our yard or sign petitions, etc.  For ethical reasons.... journalists must remain neutral in public.  
But now that he's no longer a journalist..... oooooooooboy!  I'm putting up all kinda signs in my yard! So fun and so liberating! 

Gretchen
NaturallyCurly.com co-founder
3A

You are beautiful!
Leave a Comment