Returning Wavy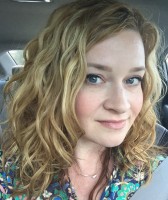 FairCelticWavy
Registered Users, Curl Ambassador
Posts: 5
Curl Neophyte
hi all! I went CG about 8 years ago. A couple of years ago I fell back into straightening my hair on and off.  
My 12 year old daughter's hair become gorgeously curly once she hit puberty, but she hates it! All of our products are CG approved, so she detangles in th shower and uses leave-in, but refuses to do anything besides put it up in a pony or a knot on top of her head. 
Annnyhow, long story short, I have been wearing my waves 100% of the time for the past couple of months, but am on the search for new holy grails, as my former loves just aren't giving me the results I used to get. Help!
Leave a Comment