Build your points score and win!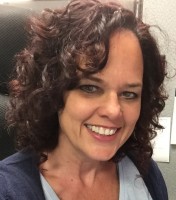 Gretchen
Administrator
Moderators
Posts: 10,840
Curl Virtuoso
We're launching another contest! 

Each month for the foreseeable future, the CurlTalker who earns the highest points total per month will win a collection of three great products!  I've raided NC HQ and have a whole new collection of fantastic products to give away. 

Boost your points total by posting more new discussions, by commenting on existing discussions and liking, etc. others' posts. 
So that everyone gets a chance to win, we'll say that no one person can win more than once every six months. 

Thanks for helping us reinvigorate CurlTalk! 

UPDATE: THE CONTEST IS NOW CLOSED. 

Gretchen
NaturallyCurly.com co-founder
3A

You are beautiful!