How to know if your stylist really knows how to cut curly hair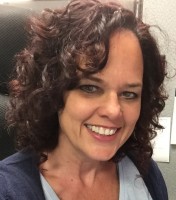 Gretchen
Moderators
Posts: 10,840
Curl Virtuoso
"But we want you to know that there are knowledgeable, trained stylists out there who LOVE curls, coils, and waves, and it is possible to walk out of a salon with a big smile on your face and curls that pop — you just have to know how to find them.
Here are six signs to look for when searching for a stylist.
"

Gretchen
NaturallyCurly.com co-founder
3A

You are beautiful!
Leave a Comment