3 months in and I'm still confused...please help!
Kylee0278
Registered Users, Curl Ambassador
Posts: 5
Curl Neophyte
I believe my hair is multi-textured ranging from 2b-4a and both high and low prosisity. I had chemo treatments 5 years ago and when my hair grew back, it was alot thicker and more curly that what it used to be and I didn't know what to do with it it, so I always just pulled it back into a high pony. It wasn't until recently that I decided to try and embrace my curls and start wearing my hair down.
After discovering this site and watching about 100 you tube videos, I switched from sulfate and silicone products to deva curl products. Because my hair is very dence, thick and course, I have been using the decandance line mostly, but I just switched to the low poo because of build up. I'm struggling however to find styling product that work well for me. I've literally tried all of the deva curl products separately and mixed together, but I'm still not happy with the results. Heavier creams make my hair feel greasy and weighed down, but lighter stuff like the wave maker make my hair frizzy and dry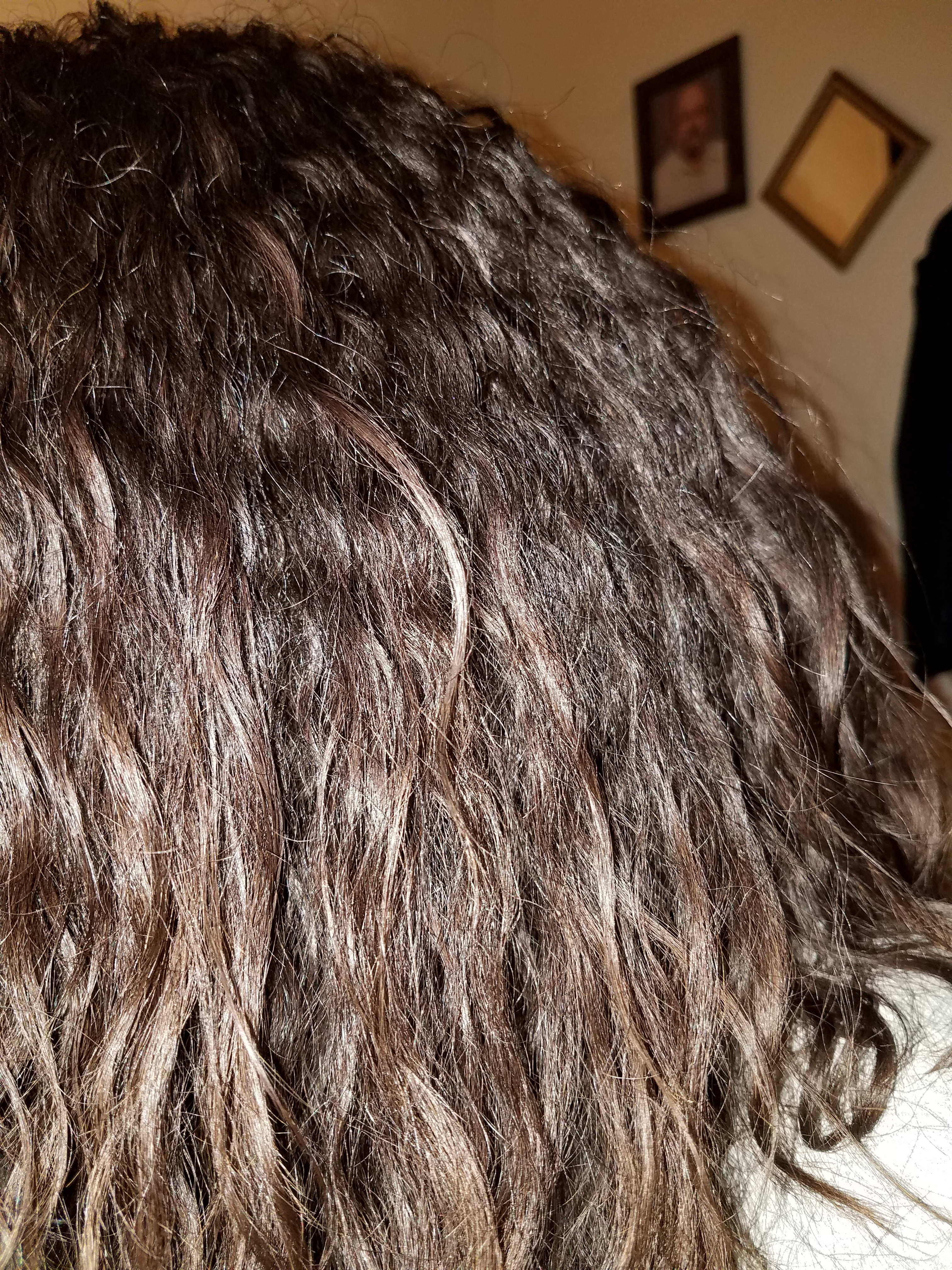 . I haven't died or chemically treated my hair at all since it's grown back, so damage isn't an issue, but huge patches by my temples are so wirey, they don't hold any water or product at all. I'm working on trying to find a curl expert in my area for a consult, but until then any advice would be a huge help! The pictures are 1-top of my head 2-mid length 3-temple area and 4-underneath. This was after using build up buster, heaven in hair, leave in, styling cream and arch angel gel.
Tagged:
Leave a Comment